Best Immigration Software
Cloud-based, for Individuals
Provides a better, more efficient way for Individuals to work with employers to prepare, track, manage, and navigate their employment-based visa processing. Going beyond any immigration software, we also take care of family, asylum, investor, and student visas among others.
Our goal is to engage Individuals in petition building by working collaboratively, towards an open and transparent end-to-end immigration process.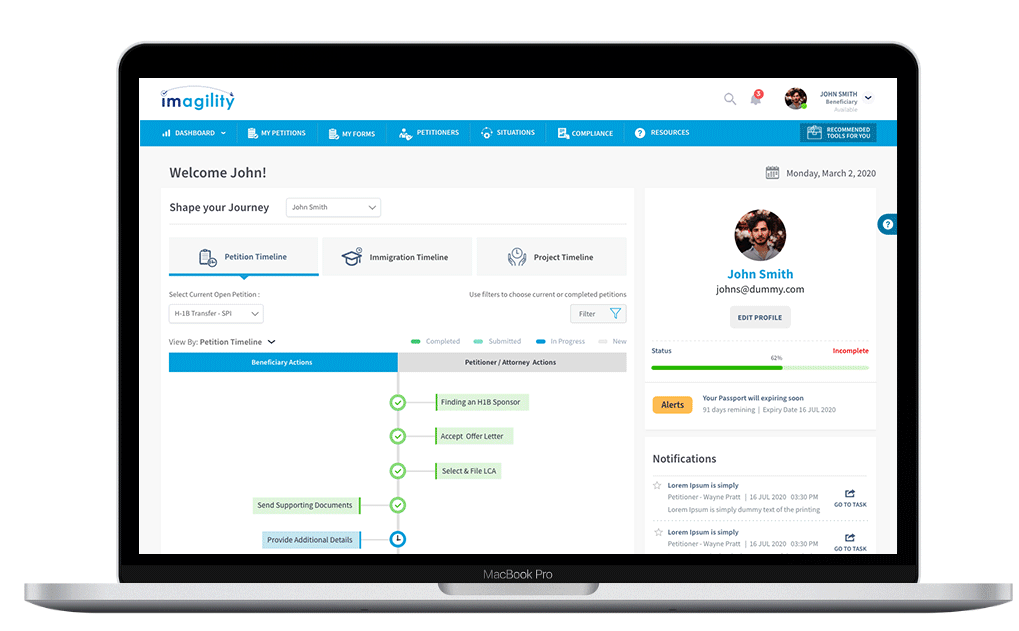 Interactive
Dashboard
High level view of all pending tasks, notifications, and status of
petitions, that can be actioned immediately.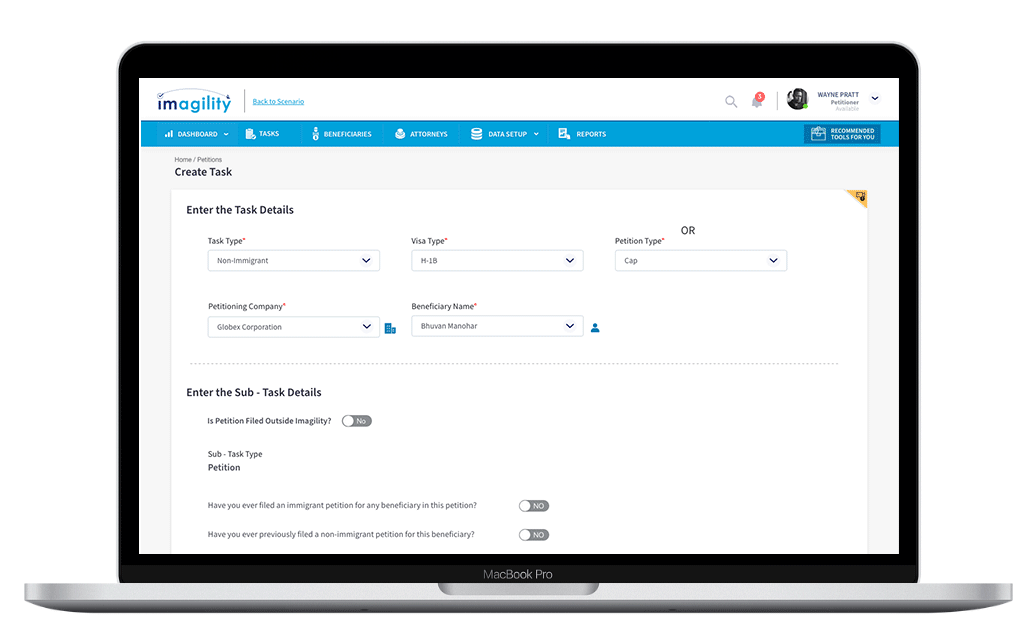 Guided Petition Building
Automatically gathers the required information, forms, and documents from both the sponsor and applicant, then dynamically generates a complete, well-positioned and accurate H-1B application or RFE response.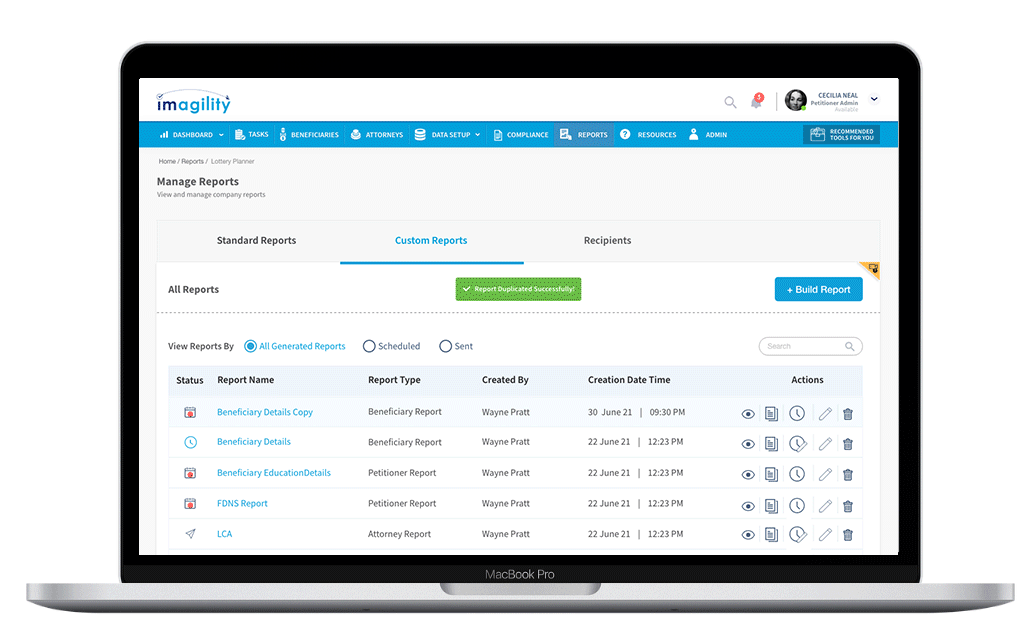 Digi Locker provision
Each individuals has a unique login, digital storage, place to keep their information and documents, track their events, etc. independent of an employer or attorney. This means future applications can be filed without uploading documents again.
Check what our users
Say about us
Mr. Sathyanarayanan R.
It was easier to update the profile through the web application. Also, this gives some sort of transparency and belief to the applicants that we are making some kind of progress rather than keeping all the communication via mails. Appreciated.
Mr. Lakshmi Narayana K
First of all, I liked the idea of yours to gather all beneficiary details at one place rather than other options. Imagility platform is so optimal and very seamless for creating beneficiary profiles. Overall, the platform is Excellent!!
Mr. Subrahmanyam
Imagility platform is a user friendly and good platform.
Mobile Apps to Stay Connected
The core purpose of the Lottery app is to simplify the Lottery process for petitioners and beneficiaries in an already confusing immigration landscape, help them connect and make informed decisions. This is the first step towards building the H-1B petition collaboratively, if selected in the lottery.
Let us help you improve petition approval rates